Yamada-kun and the Seven Witches Cast Announcement
I am beyond thrilled to share the cast of Yamada-kun and the Seven Witches! We recorded this show a few months ago, and I've been dying to share the news. I play the sassy, vindictive, purple-haired Nene Odagiri, and I absolutely loved getting to know her and voice her complicated set of emotions: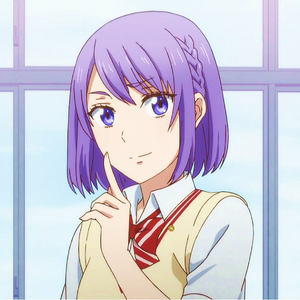 Come on, who wouldn't love hair like that?
You can check out the full cast announcement HERE.
On sale dates have not been announced yet.
More news from Funimation coming in the future! I'll keep you guys posted!